×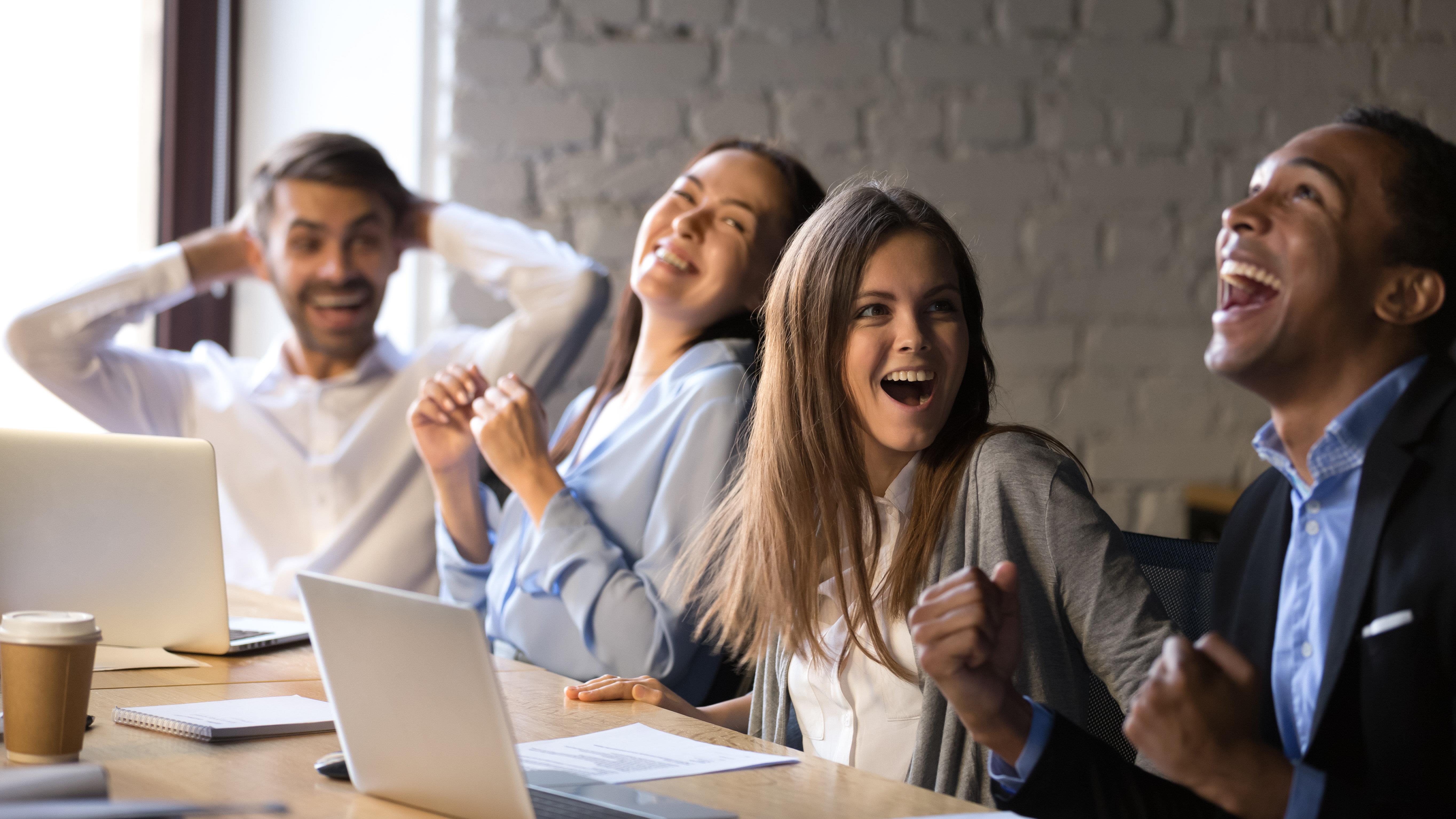 VERGROOT HET EIGENAARSCHAP VAN JE MENSEN, MET EEN OWNERSHIP MODEL
Een team vol proactieve, trotse, initiatiefrijke en betrokken teamleden. Dat is wat focus op eigenaarschap (of ownership) je organisatie oplevert. Maar hoe faciliteer je als agile leider dit eigenaarschap? Een ownership model helpt je hierbij. Ontdek hieronder hoe je dit model inzet binnen jouw team en organisatie.
51% of van de medewerkers neemt geen eigenaarschap. Terwijl het bewezen is dat meer eigenaarschap leidt to meer winst.
Hoe voorkom je chaos?
Hoe vind je per teamlid de juiste balans tussen micromanagement en chaos? En wat doe je als teams meer vrijheid willen, terwijl jij twijfelt of zij hieraan toe zijn? Wat zijn de risico's eigenlijk als je hen inderdaad meer vrijheid geeft?
Deze vraagstukken horen bij het ontwikkelingsproces van een agile leader. En dat zijn precies de vragen waarop een eigenaarschapsmodel (ownership model) je helpt antwoorden te vinden.
Why is ownership so important?
Today's work is complex. Teams need to continuously develop their skills to stay ahead of the curve. And they need to keep coming up with creative solutions that meet the wishes and expectations of demanding customers. Team members must therefore be able to make their own decisions, and not have to wait. That is what ownership stands for: teams have the capacity to face unexpected challenges themselves, see opportunities, and learn from each other and their customers.
Why is it so difficult to take ownership?
Ownership cannot be imposed. An agile leader must create the right conditions. This means, many things. Like; clarity what is expected, clarity on roles and mandate. Among others: give your teams the freedom to take this ownership.
In 5 stappen meer eigenaarschap
Voer verbeteringen door
Stap 3
Reflecteer op je leiderschapsstijl
Stap 4
Zo werkt een ownership model
Een ownership model visualiseert de verhouding tussen vrijheid en bekwaamheid van het team. Re-lead ontwikkelde een praktische variant. Je ziet twee assen, twee rode vlakken en een wit vlak. Als de mate van vrijheid (y-as) en bekwaamheid van het team (x-as) in balans zijn (wit vlak), kunnen teams eigenaarschap nemen. Je leest hierover meer in
'Ownership Model' van Peter Koning.
Verschillend ownership model per organisatie
Een ownership model ziet er in grote lijnen voor iedere organisatie hetzelfde uit. Toch verschilt de precieze invulling ervan per organisatie. Dat hangt af van de bestaande bedrijfscultuur, de noodzaak om te groeien, de concurrentie en de snelheid waarmee de markt van de branche verandert.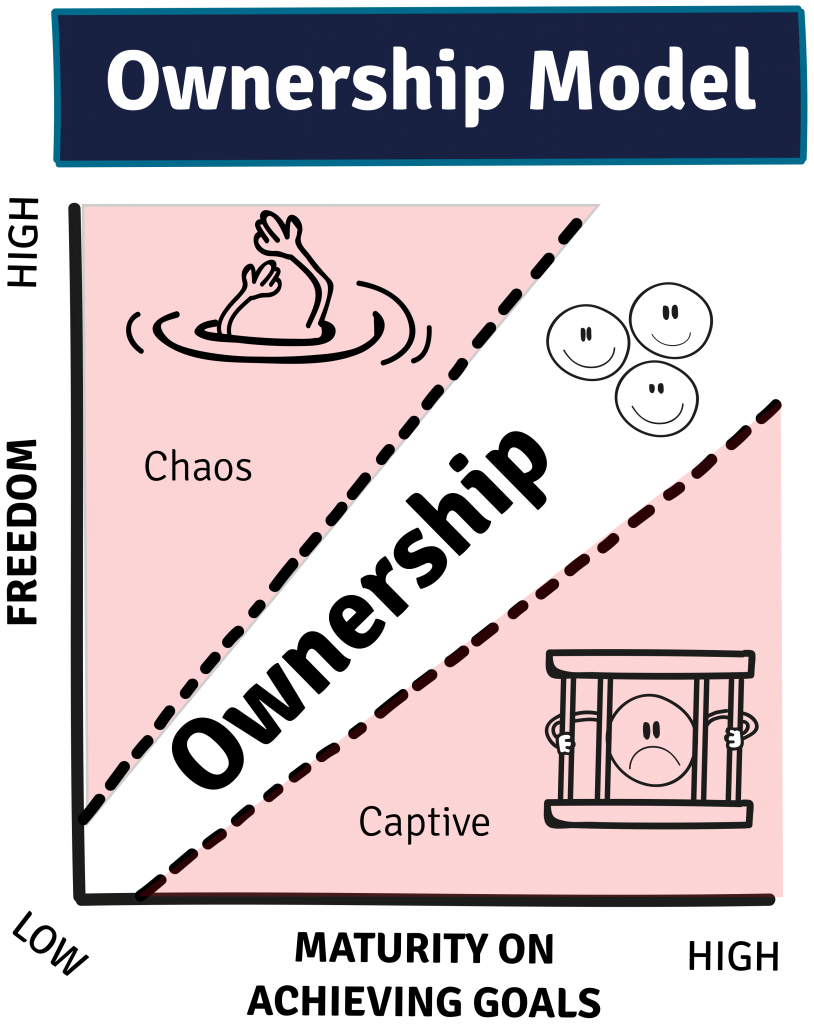 Agile Leadership: unlock the passion, drive, liveliness and ownership of your teams. So they can unlock awesome customer value.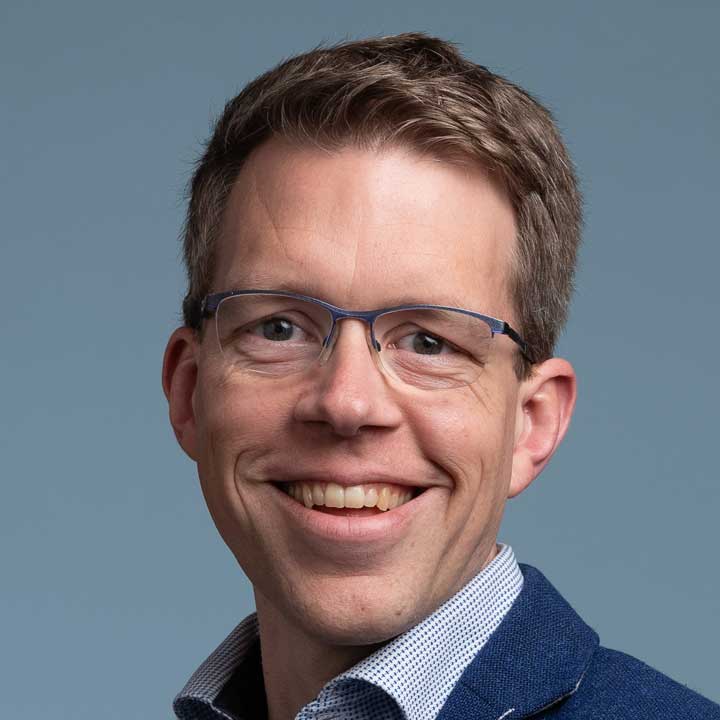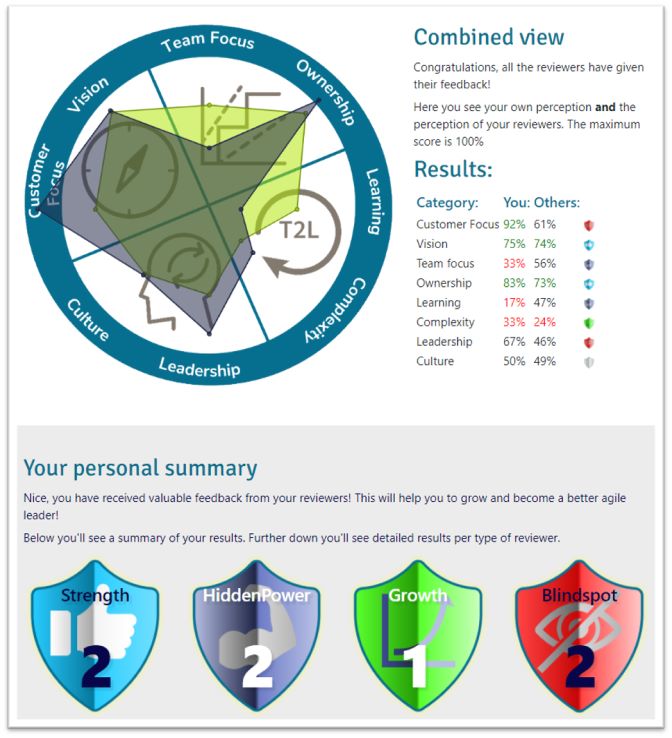 Deze (tijdelijk) gratis vragenlijst is gebaseerd op het boek Toolkit voor agile leiders met tastbare en praktische tools en tips om de agile leiders te helpen.
Het helpt jou, als agile leider, te groeien in:
Klant focus
Team Eigenaarschap
Sneller leren
Cultuur
Het invullen duurt ongeveer 8 minuten en bestaat uit 26 vragen. Daarna kun je reviewers vragen om hun mening te geven over deze 4 dimensies.